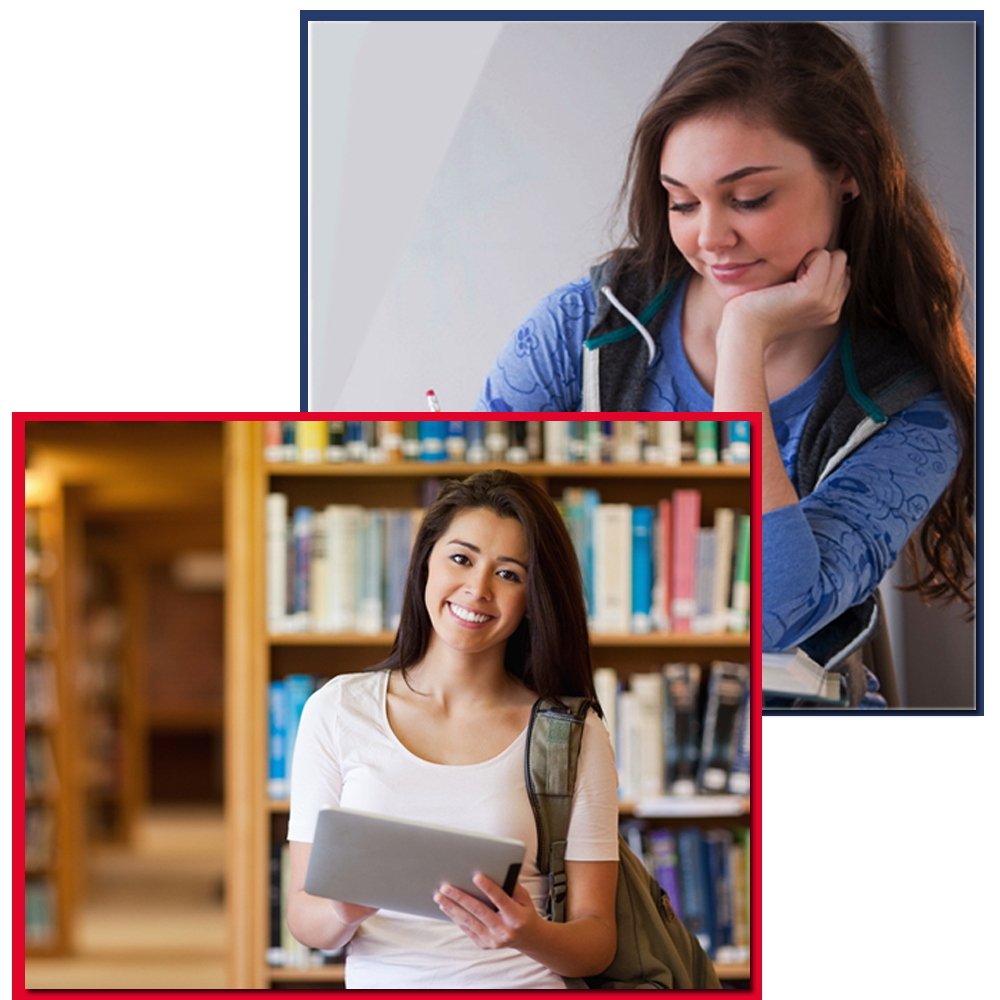 Welcome to Manappuram Institute of Skill Development (MASKILL)
The National Policy for Skill Development & Entrepreneurship 2015 has identified a skills gap of 109.73 million in 24 key sectors by the year 2022. This number cannot be achieved without addressing the Bottom of the Pyramid (BoP) 55 million from the rural India. Also, a FICCI and Ernst-Young study published in 2013 identified a shortage of over 47 million skilled workers across the globe by 2020. This presents an unprecedented opportunity for India to train its BoP youth population and place them in jobs across the world and realise its demographic dividend.
Skill development is very essential factor for every youth of India. India is one of the world's large youth population with a huge number of 300 plus million young people.
However, a huge part of its population doesn't possess the necessary expertise needed for doing work in a said field. This makes the need for specialised skill-based training quite crucial for increasing the employability rate in India. However, apart from the fact it increases the employability rate, there are other major positive aspects as well.
Understanding the current scenario Manappuram Foundation (MAFOUND) a CSR body of Manappuram Finance Ltd and its group of companies has initiated many worthwhile projects focused mainly on health and quality education for socially and economically deprived communities. MAFOUND is a training partner of Kudumbshree (State Poverty eradication Mission, Govt. of Kerala) for implementing the Deen Dayal Upadyaya Grameen Kaushlya Yojana (DDU GKY) Scheme and also an empaneled training partner of Malappuram Kudumbashree Mission Malappuram district.
Manappuram Institute of Skill Development (MASKILL) focus on cultivating and investing in diverse young talents who can unleash regional innovation, economic growth and community wellbeing. We emphasise on narrow down the opportunity gap by addressing the skills gap among the youngsters in front of the job market. Our skills courses are redesigned to meet the real time needs of the economy and as per the National Occupation Standards (NOS) in alignment with National Skill Qualification framework (NSQF). MASKILL is a four star rated skill training centre approved by National Skill Development Corporation (NSDC) and accredited by Banking, Finance Service & Insurance (BFSI) Sector Skill Council (SSC) for providing training on Business Correspondent/Facilitator Course (QP BSC/8401).
MASKILL EMPLOYABILITY MODEL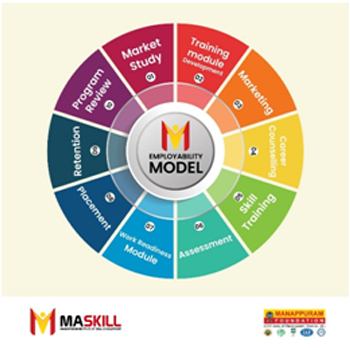 MASKILL opens door of opportunity for the youngsters and is key to sustainable progress. We follow an employability development model which focus on the quality training and placement support. We follow 10 step method and each and every step is implemented to reach the vision of the organisation.

All air conditioned class rooms are equipped with multimedia and audio-visual equipment's to facilitate effective learning. They are well designed to promote maximum interaction between the trainer and the trainees. It is imperative for students to have an enriching experience in study environment that inspires.

Library/Seminars & conference hall
The library includes a large number of books, national and international journals, it aims at facilitating dissemination of knowledge, information, insights and intellectual contribution in all areas of education among the academic and business community. Seminar and conference hall are fully equipped with public address systems, LCD projectors, air conditioners. The seating capacity is around 100 to conduct various meetings.

Computer lab with advanced PC's, Multimedia systems, high bandwidth internet connectivity and Wi-Fi campus enabling students to have adequate access to all the latest standard software packages required by a student in his/her academic life.